[Comparison] Acer Nitro 5 (AN515-56) and Nitro 5 (AN517-53) vs Nitro 5 (AN515-55) and Nitro 5 (AN515-52) – what are the differences?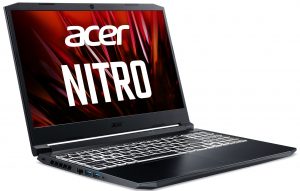 The Nitro 5 laptops from Acer, offer decent performance, while not charging you a lot of money for them.
The latest bunch of Nitro 5 devices do exactly that, and while there are some compromises that have been made, the budget gamer will appreciate the effort that Acer has put in, in offering a decent gaming package that has everything you might need to have more than a pleasant gaming experience.
Full Specs: Nitro 5 (AN515-56) / Nitro 5 (AN517-53) / Nitro 5 (AN515-55) / Nitro 5 (AN517-52)
The new laptops reuse the body and design of the older ones, which is a smart move by Acer, which should bring down production costs, giving the consumers a better deal. The plastic design leaves a lot to be desire, but we have to lower our expectations, as this is a budget device, after all. All it has to do is provide the necessary level of rigidity and structural support, in order to be considered good. The new 15.6-inch laptop is now 100 grams lighter, while its bigger brother has kept the same weight. The thickness has also remained the same between the old and new laptops.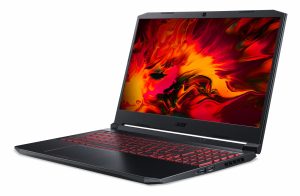 There have been some changes in the display selection, with the new laptops getting fewer options. Both new devices lack the 120Hz Full HD IPS option, that was there in the older devices.
As for the specs, the biggest change is found there. The new laptops get rid of the Comet Lake H CPUs, in favor of Tiger Lake H, which brings better performance, both in the 2D and 3D Rendering field. For the graphics, as of right now, the only available card is the GTX 1650, but we expect Acer to bring support for other cards in the future as well. On the contrary, the older laptops offer several RTX 2000-series cards and the RTX 3060.
All Acer Nitro 5 (AN515-56) configurations:
All Acer Nitro 5 (AN517-53) configurations:
All Acer Nitro 5 (AN515-55) configurations:
All Acer Nitro 5 (AN517-52) configurations: