[Comparison] Acer ENDURO Urban N3 (EUN314-51W / EUN314-51WG) VS ENDURO N3 (EN314-51W / EN314-51WG) – what are the differences?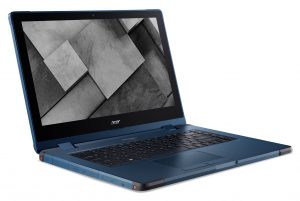 The ENDURO laptop from Acer gives you a decent amount of performance that is outfitted in an amazing and durable body. The market for rugged laptops has definitely been unexplored, so Acer is coming in hot with an offering that looks really good on paper. Today we have the most recent ENDURO Urban N3, which we will compare against its predecessor, to see what are the differences?
Full Specs: ENDURO Urban N3 / ENDURO N3
The laptop's design has been improved with a new lid design, which has a grilled pattern, along with an ENDURO nameplate, instead of the Acer wordmark that was found on the previous laptop. The new device also has more prominent reinforced corners, while the fingerprint reader has been removed. The new laptop is also around 3 mm thinner and nearly 300 grams lighter.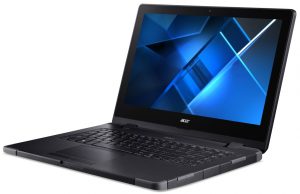 The laptops use the same 14-inch Full HD IPS display, with 450 nits of brightness. As for the specs, the Ice Lake processors have been replaced with their Tiger Lake equivalents, which are now faster and more power-efficient. The new Iris Xe Graphics inside are also now much improved, delivering enough performance that you can even play some games, which was nearly impossible with the older Intel UHD Graphics.
The new laptop also brings support for the newer Bluetooth 5.2, Thunderbolt 4, and Wi-Fi 6 standards.
All Acer ENDURO N3 (EN314-51W / EN314-51WG) configurations:
All Acer ENDURO Urban N3 (EN314-51W / EN314-51WG) configurations: