[Comparison] Acer Aspire 3 (A317-53) and Aspire 1 (A115-32) vs Aspire 3 (A317-52) and Aspire 1 (A115-31) – what are the differences?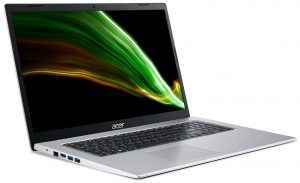 The Aspire family of laptops offers a plethora of devices that can handle a variety of different work. The laptops that we will talk about today are very different, but they have some similarities between them as well.
The Aspire 3 and Aspire 1 series offer more affordable laptops that are great for people who want an inexpensive daily driver laptop that looks good and is from a known name like Acer. Today we are looking at two such laptops, the Aspire 3 (A317-53) and the Aspire 1 (A115-32), and comparing them to their predecessors, to see what has changed and what has stayed the same.
Full Specs: Aspire 3 (A317-53) / Aspire 1 (A115-32) / Aspire 3 (A317-52) / Aspire 1 (A115-31) 
The design of the two new laptops has been changed from the roots, and we like it to be completely honest. The new fresh coat of paint suits these portable devices. First of all, the aluminum-looking exterior makes it look more modern. The bezels are also thinner, which also does a lot in modernizing the look of the laptops. In terms of weight and height, the new Aspire 3 is 200 grams lighter and 3.7 mm thinner. As for the Aspire 1 (A115-31), it's now 300 grams lighter, while maintaining the same height.
In terms of the display selection, the laptops keep the same choices as their predecessors.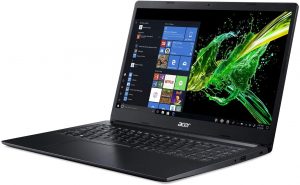 Lastly, the specs, are overhauled for good. The Aspire 3 swaps the Comet Lake U chips in favor of the Tiger Lake G-series, with a total of three CPU choices.
These new CPUs not only bring better performance to the table but also have the new Iris Xe Graphics iGPUs, which are some of the best-integrated graphics that your money can buy. Going over to the Aspire 1, it gets rid of the Gemini Lake Celeron units and replaces them with the new Jasper Lake chips which are low-powered, but very power efficient.
Dimensions
403.5 x 263.7 x 20.9 mm (15.89" x 10.38" x 0.82")
Price
Starting at $229.99
Dimensions
363.4 x 238.4 x 19.9 mm (14.31" x 9.39" x 0.78")
Price
Starting at $199.99
Dimensions
419.5 x 289.5 x 24.6 mm (16.52" x 11.40" x 0.97")
Price
Starting at $519.99
Dimensions
363.2 x 251.5 x 19.8 mm (14.30" x 9.90" x 0.78")
All Acer Aspire 3 (A317-53) configurations:
All Acer Aspire 1 (A115-32) configurations:
All Acer Aspire 3 (A317-52) configurations:
All Acer Aspire 1 (A115-31) configurations: