ASUS VivoBook S14 (S435) vs ASUS VivoBook S14 (S433) – what are the differences?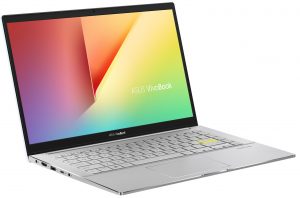 The VivoBook brand has provided excellent devices that bring the premium features from the more mature and more expensive ZenBook brand to the younger audience out there, which want a less expensive device that could still perform their daily tasks but doesn't miss out on the flagship qualities of premium laptops.
The VivoBook S14 has done exactly that, and as we said in our quick overview of it, on paper the VivoBook looks like an excellent device that covers all the bases, all while not breaking the bank. Today we are here to draw a parallel between it and its predecessor and see what has remained the same and what is different.
Starting off on the outside, the design and build materials remain the same. A Metal alloy is used throughout most of the device, making for a rigid and solid structure. The chamfered edges are still here and there are multiple color options to choose from, to keep up with the younger audience. In terms of size and weight, the new device is a hundred grams lighter (1.3 kg vs 1.4 kg / 2.9 lbs vs 3.1 lbs) and has the same profile of 15.9 mm (0.63″).
The display options here are non-existent, with there being only one panel, regardless of the specs that you choose. The available IPS screen has a size of 14.0 inches and a Full HD resolution. The small size of the panel should ensure crispier and detailed images.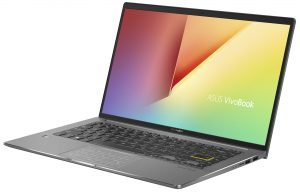 Moving over to the specs, we don't see many options. The available CPU options dictate what GPU you get since they are all iGPUs. The most powerful configuration includes the Core i7-1165G7 and the Iris Xe Graphics G7. The Core i7 has already proven itself as one of the best performers in its class and the Iris Xe Graphics G7 is one of the best iGPUs that you can find.
All ASUS VivoBook S14 (S435) configurations:
All ASUS VivoBook S14 (S433) configurations: