ASUS ROG Strix SCAR 15 G533 vs ASUS ROG Strix SCAR 15 G532 – what are the differences?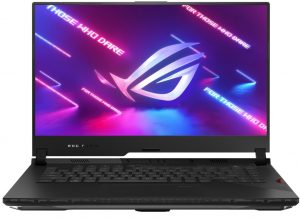 ASUS updated its ROG Strix SCAR devices for 2021 and we wanted to bring you a quick comparison between the old and the updated device, in all of its characteristics, including the specs, design, and display options.
For the purpose of simplicity, we will only focus on the smaller ROG Strix SCAR 15 and leave the SCAR 17 for another time. The SCAR devices are the flagship offerings from ASUS, so you should expect premium build quality and top level of performance.
Starting on the outside, both devices have a similar design with a few exceptions. The newer SCAR 15 foregoes the brushed aluminum look for a lettered pattern but keeps the triangular shape on the lid and on the base of the keyboard. A future that is missing on the new SCAR 15 is the RGB LED strip that was surrounding the base of the laptop. This makes the device look a lot more sophisticated and stylish, as RGB does tend to get overused by brands and it is great to see something different for a change. The trackpad doubles as a NumPad, thus saving space.
Moving over to the display, here we have a change for the better as well. The old device had the choice between two Full HD panels with either a 240Hz or 300Hz refresh rate. The new SCAR 15 only keeps the 300Hz Full HD option, while adding a new QHD IPS display with a refresh rate of 165Hz. This new addition gives more flexibility for the consumer if they want to dabble in some creative work and design.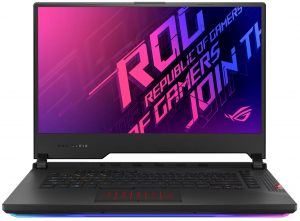 Finally, we can't end it without mentioning the specs. Here we see quite a lot of change, both with the available CPUs and GPUs. To start off with the processors, ASUS has swapped the Comet Lake H chips with the new Zen 3 mobile offerings from AMD. This means that instead of the Core i9-10980HK, you can get up to a Ryzen 9 5900HX.
For the GPUs, on the previous device, you had a choice between two RTX 2000-series graphics cards from NVIDIA. For the new one, there are even more options from the new RTX 3000-series Ampere GPUs. The SCAR 15 G533 comes with up to the RTX 3080, where the SCAR 15 G532 came with up to the RTX 2070 SUPER.
All configurations of the ASUS ROG Strix SCAR 15 G533:
All configurations of the ASUS ROG Strix SCAR 15 G532: