ASUS ROG Strix G17 (G713) vs ASUS ROG Strix G17 (G712) – what are the differences?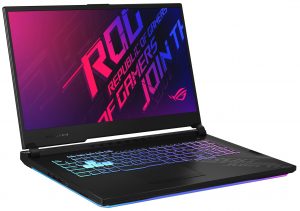 CES has been ASUS' playground since they announced such a large amount of devices, from many different price points and form factors. Today we are here to talk about the ASUS ROG Strix G17 (G713) and draw a quick parallel between it and its predecessor, the ASUS ROG Strix G17 (G712), and see what is new, what is different, and if the new one is the better choice for you, considering the higher price tag compared to the older one.
Starting off from the design and the overall build, they remain largely unchanged, with metal being used for most of the body. Metal gives the device a premium feeling and improves the overall thermals, by helping dissipate the heat that is generated from the internal components. The design itself is changed slightly with the RGB lighting gone and the brushed aluminum effect on the backed being swapped for a lettered pattern.
The display situation is improved as well, with the Full HD panels from the older device getting a higher refresh rate, with an additional QHD display being available with a 165Hz refresh rate, which will suit creators and designers, who would appreciate the higher resolution, while still having a quite high refresh rate for gaming.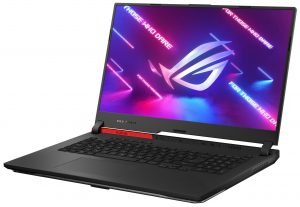 The spec sheet is where we see the most change, with the newer laptop going with AMD's Ryzen 5000-series CPUs. There you can choose between the Ryzen 7 5800HS and the Ryzen 9 5900HX, which will provide amazing performance in both gaming and productivity apps, as well as being able to multitask like a pro. The graphics cards here are new as well, with ASUS implementing the new RTX 3000-series GPUs from NVIDIA. The top option is the RTX 3070, to contrast the RTX 2070 that is available on the older laptop.
All configurations of the ASUS ROG Strix G17 (G713):
All configurations of the ASUS ROG Strix G17 (G712):