ASUS ROG Strix G15 (G513) vs ASUS ROG Strix G15 (G512) – what are the differences?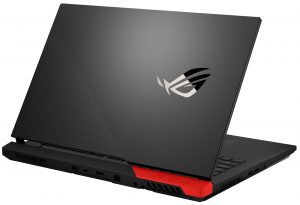 With so many new devices getting announced or straight up hitting the market, we thought that it would be a good idea to talk about the newly announced device and its predecessor, with a bug focus on what is new and improved and if the new device is worth the fresh new price tag or will the older one still suit you well and be cheaper as well. Today we have the new ASUS ROG Strix G15 (G513) on focus against the machine that it replaces, the ASUS ROG Strix G15 (G512).
Today we will start from the inside out, with the specs being the first thing that we will mention.  Here the newer Strix G15, we believe comes out on top, offering quite the quite powerful Ryzen 7 5800HS from AMD. The older Strix G15 has five times the amount of CPU choices, with the top option being the Core i9-9880HK, which is a beast.
GPU-wise, this is where the changes will be most noticeable. With every new generation of GPUs, NVIDIA has been one-upping itself with more performance and better power-efficiency that come with the new Ampere architecture. To talk specifics, the top choices for both laptops are the RTX 3070 Max-Q for the G15 (G513) and the RTX 2070 for the G15 (G512).
Moving to the displays, the newer laptop has three options, where the older one has two. The G15 (G513) has two FHD panels with either a 144Hz or 300Hz refresh rate. The third one is a QHD panel with a 165Hz refresh rate. The G15 (G512) has two FHD options to choose from, with either a 144Hz or 240Hz refresh rate. For gamers, the high refresh rate FHD panels will probably be to go-to choice, but there is nice to see a higher resolution option for creators, designers, and video editors.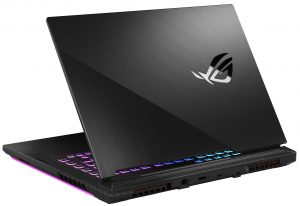 The area where there is the least change is the design. The build quality remains the same, with metal surrounding the whole body for the two devices. This gives it a cool to the touch feeling that makes the device seem more expensive than it actually is. The design itself retains the triangular shape on the lid but swaps the brushed aluminum for a lettered pattern.
All configurations of the ASUS ROG Strix G15 (G512):
All configurations of the ASUS ROG Strix G15 (G513):