ASUS ROG GL503GE vs Lenovo Legion Y530 – an epic gaming battle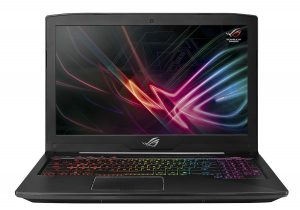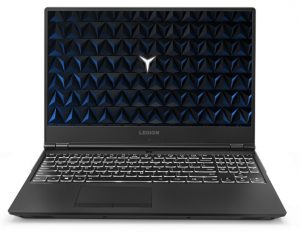 The time has come for another epic laptop battle which is definitely going to catch the attention of gaming enthusiasts. On the one side, we have a high-end gaming beast which is a refresh of the previous generation of ROG machines in the face of ASUS GL503GE, whereas the mid-range model Lenovo Legion Y530 – a worthy successor to the best selling Y520, waits on the other side. We will check their performance, build quality and other essential specification to help you decide which is the more suitable device for you.
ASUS ROG GL503GE: Full review
Lenovo Legion Y530: Full review
Contents
Design and construction
Firstly, we shall turn our heads to the construction of both devices. The ASUS GL503GE incorporates a simple design which is a breath of fresh air compared to the gaming-centric aggressiveness of other similar notebooks. Here, the main order of the day is plastic with the lid being brushed aluminum, and although it is prone to twisting, pressing the back of the panel doesn't cause ripples on the LCD screen. What contributes to the overall sturdiness are its hinges that boast smooth linear travel and make opening the notebook with one hand possible. As for the interior, although it features a plastic finish, it feels premium and quite robust. Beneath the finish, we notice carbon fiber threads that are reminiscent of the Dell XPS series.
Moving on, unlike its rival, Legion Y530 employs only plastic in its construction. Lenovo has also opted for a more simplistic appearance as its matte black body lacks any RGB lights, aggressive strips, and other flashy elements characteristic of other gaming devices. In terms of dimensions, Legion Y530 happens to be the slightly more portable gaming device measuring at 23.9 – 24.9 mm in height and tipping the scale at 2.30 kg (5.07 lbs) as opposed to 24 mm and 2.6 kg (5.73 lbs) respectively.
Opening the lids of the notebooks reveals the input devices. ASUS has included a standard touchpad with dedicated mouse buttons which is comfortable to use and extremely responsive. However, we have some complaints about the keyboard. Although it boasts clicky feedback, standard layout, and good key spacing, the key travel is not ideal for gaming as it's rather short, and also the navigation keys are slightly crammed up and not big enough. However, we should mention the additional buttons located above the keyboard for volume control, quick access to the ROG Gaming Center allowing you to easily adjust the LED keyboard backlight, cooling fans, display profiles and other settings.
Moving on to Legion Y530, the gaming beast features a keyboard which is identical to the one we saw in Y520. We can clearly see why it has become one of the main selling points – you are presented with long key travel excellent for typing and gaming, bigger arrow keys and media control buttons so the layout will definitely suit gamers. The touchpad is also comfortable to use sporting dedicated mouse buttons.
Now let's take a look at the connectivity side of things. GL503GE offers a decent variety of I/O distributed quite evenly. The port range includes 1 x USB 3.1 Gen2 (Type-C) port, 3x USB 3.0 ports, 1x USB 2.0 ports, HDMI 2.0, RJ-45 LAN port, 2-in-1 card reader, 3.5mm combo audio jack, as well as Kensington lock slot.
ASUS ROG GL503GE
The Legion Y530 also doesn't drag behind with almost all its ports located along its back. There is a full-sized USB 3.0 Type-A port each on both left and right sides. Right next to the one on the left we see an audio jack, whereas a hardware reset opening is located next to the one on the right. And finally, along the back are distributed a USB 3.0 Type-C, Mini DisplayPort 1.4, USB 3.0 Type-A, HDMI 2.0, Gigabit Ethernet (RJ-45), charging port and a lock slot.
Lenovo Legion Y530
Display
Both notebooks feature 15.6-inch displays with Full HD (1920×1080) resolution which translates into a pixel density of 142 ppi and have a 0.18 x 0.18 mm pixel pitch but that is not of such importance as the following specs. However, GL503GE incorporates a 120 Hz TN panel as opposed to an IPS one in Y530. In addition, the screen of the former has а model number Chi Mei N156HHE-GA1, while Lenovo's one has a model number LG LP156WF9-SPK1 (LGD0563).
Given the nature of the panels the gaming devices use, it won't come as a surprise that the viewing angles on GL503GE's display are quite uncomfortable, unlike Y530's panel that boasts comfortable ones. However, tables turn as far as brightness levels are concerned, where the GL503GE beats the Legion Y530 with a maximum brightness of 351 nits in the center vs 265 nits respectively. In terms of color temperature, both devices have quite colder than the optimal – 7650K on the GL503GE and 7760K on the Legion Y530. The former also exceeds its rival when it comes to contrast ratio with 1280:1 vs 1100:1 respectively.

And so we continue with the color reproduction. GL503GE's panel stands out super vibrant colors covering completely the sRGB color gamut and 96% of the DCI-P3. And with the help of our Gaming and Web design profiles, the colors become accurate enough for color sensitive work. On the other hand, Lenovo's Legion Y530 display covers only 55% of the sRGB which is not suitable for color editing. When it comes to color accuracy, ASUS GL503GE has an average dE before calibration of 10 and after calibration, the value is reduced to 2.2 (lower is better). On the other hand, Y530's average dE is 5.2 before calibration and after it is significantly reduced to 3.3.
Moving on, we are pleased to inform you that Lenovo Legion Y530 does not use PWM to control monitor brightness, making it safe to use in the viewed aspect. However, we cannot say the same about ASUS GL503GE, whose panel uses PWM to adjust the brightness of the screen up to 95 nits. On a more positive note, this is done with a very high frequency that doesn't particularly have such a negative impact on one's eyesight. This issue can be completely fixed by our Health-Guard profile.
Our display profiles
Here at LaptopMedia, we create a set of custom-tailored profiles for every notebook we review. They boost the productivity of a display and reduce negative effects such as blue light emissions and PWM. You can read more about them here.
Buy our profiles from here:
ASUS GL503GE: Profiles
Lenovo Legion Y530: Profiles
Specs sheet comparison
A similarity between the two gaming devices that we instantly notice is the 8th generation Intel Core i7-8750H processor. It features six physical cores ticking at base speeds from 2.2 GHz to 2.8 GHz, while the Turbo one is 4.1 GHz (up from 3.8 GHz). Additionally, the TDP of the chip is rated at 45W and it also boasts 9 MB of cache (vs 6 MB on Core i7-7700HQ).
More information about Intel Core i7-8750H and its position in our Top CPU Ranking you can find HERE.
What's more, both notebooks also rely on the same graphics processors. They are equipped with the NVIDIA GeForce GTX 1050 Ti based on the GP107 chip paired with 4GB of GDDR5 memory connected via a 128-bit interface and 768 CUDA cores.
More information about the GTX 1050 Тi and its place in our Top GPU Ranking you can find HERE.
–
ASUS GL503GE
Lenovo Legion Y530
CPU
Intel Core i7-8750H
Intel Core i7-8750H
RAM
DDR4, 2666 MHz
DDR4, 2666 MHz
GPU
NVIDIA GeForce GTX 1050 Ti (4GB GDDR5)
NVIDIA GeForce GTX 1050 Ti (4GB GDDR5)
HDD/SSD
2.5″ HDD/SSD slot + 2280 M.2 PCIe 3.0 x4 NVMe slot
2.5″ HDD/SSD slot + 2280 M.2 PCIe 3.0 x4 NVMe slot
Display
15.6", Full HD (1920 x 1080), 120 Hz, TN
15.6", Full HD (1920 x 1080), IPS
Features

1x USB 3.1 Type-C
3x USB 3.0 Type-A
1x USB 2.0 Type-A
HDMI 2.0
mini Displayport
Card reader
1x 3.5mm Combo audio jack
Backlit keyboard
Security Lock slot

3x USB 3.0 Type-A (3.1 Gen 1)
1x USB 3.0 Type-C
HDMI 2.0
mini Displayport
combo audio/microphone jack
Backlit keyboard
Security Lock slot

Battery
64Wh
52.5Wh
Profile thickness
24 mm (0.94″)
24.9 – 23.9 mm (0.98″)
Weight
2.60 kg (5.7 lbs)
2.30 kg (5.1 lbs)
Price
Buy from Amazon.com (#CommissionsEarned)
Buy from Amazon.com (#CommissionsEarned)
Battery
Due to the fact that both models are equipped with identical hardware (CPU and GPU) the power consumption is almost the same. ASUS GL503GE boasts larger battery capacity – 64Wh, while the Y530 has a battery unit of 52.5Wh. The runtimes on both of them are quite good and there is not such a major difference in numbers.
We start with our Web browsing test where our own script browses automatically through over 70 websites. ASUS GL503GE managed to keep the lights on for 330 minutes which is 13 minutes less than the result of the Lenovo Legion Y530 – 343 minutes.
The second test is for Video playback where we put an HD video on loop. ASUS GL503GE managed to score 312 minutes on a single charge, while the Y530 lasted for 278 minutes.
And finally, our Gaming test using F1 2015. ASUS' battery offers 111 minutes while the Lenovo Legion Y530 delivered 106 minutes of gaming away from the plug.
In order to simulate real-life conditions, we used our own script for automatic web browsing through over 70 websites.
For every test like this, we use the same video in HD.
We use F1 2017's built-in benchmark on loop in order to simulate real-life gaming.
Performance
As we have already mentioned, both notebooks feature the same hardware, therefore the performance is very similar too. The GTX 1050 Ti is powerful enough for gaming at high settings in most of the AAA titles. What's more, lighter games such as CS:GO won't pose a problem even at maximum graphics. The difference in the frame rates are not so drastic – usually in the 5% range.

Grand Theft Auto V (GTA 5)
Full HD, High (Check settings)
Full HD, Very High (Check settings)
ASUS GL503GE
74 fps
46 fps

(+10%)

Lenovo Legion Y530
81 fps

(+9%)

42 fps

Far Cry Primal
Full HD, High (Check settings)
Full HD, Very High (Check settings)
ASUS GL503GE
51 fps
43 fps
Lenovo Legion Y530
54 fps

(+6%)

44 fps

(+2%)

Tom Clancy's Ghost Recon Wildlands
Full HD, High (Check settings)
Full HD, Very High (Check settings)
ASUS GL503GE
41 fps
36 fps
Lenovo Legion Y530
44 fps

(+7%)

38 fps

(+6%)
Temperatures
We have a new method that evaluates the cooling system and for gaming computers, it comprises of 100% CPU load plus real gameplay test (Rise of the Tomb Raider).
Max CPU load
In this test, we reach 100% CPU cores load, while monitoring the fluctuations in their frequencies and chip temperature. The first column shows a computer's response to a short load (2-10 seconds), the second column simulates a serious task (between 15 and 30 seconds), while the third column is a good indicator of whether the laptop is suitable for extended and heavy loads such as video rendering.
Average core frequency (Base freq. + X); CPU Temp.
| Intel Core i7-8750H (45W TDP) | 0:02 – 0:10 sec | 0:15 – 0:30 sec | 10:00 – 15:00 min |
| --- | --- | --- | --- |
| ASUS GL503GE | 2.89 GHz @ 66°C | 2.89 GHz @ 69°C | 2.53 GHz @ 71°C |
| Lenovo Legion Y530 [Sample] | 3.24 GHz @ 94°C | 3.20 GHz @ 94°C | 2.97 GHz @ 94°C |
As you can see from the table above, Lenovo Legion Y530 has higher average core frequencies that come at the expense of higher temperatures. ASUS GL503GE also showed decent performance but this time at fairly lower temperatures.
Real gameplay
This test is longer. Here, the GPU is loaded to the max trying to process maximum frame rates per second.
| | GPU frequency/ Core temp (after 2 min) | GPU frequency/ Core temp (after 30 min) |
| --- | --- | --- |
| ASUS ROG GL503GE | 1696 MHz @ 74°C | 1671 MHz @ 83°C |
| Lenovo Legion Y530 [Sample] | 1696 MHz @ 72°C | 1683 MHz @ 75°C |
Unlike the previous test, here the temperatures and performance seem quite normal. Lenovo Legion Y530 manages to surpass ASUS ROG GL503GE in both aspects.
Verdict
To sum things up, you won't make a wrong choice whichever notebook you decide to opt for. Both of them offer a quite simple design which may appeal to the majority of users. However, ASUS's solution boasts a firm and reliable construction thanks to the brushed aluminum lid and hinges that contribute to the overall sturdiness. On the other hand, the all-plastic body of Legion Y530 doesn't exactly create this impression. However, it appears to be the slightly more portable gaming device in terms of dimensions.
We also have every reason to confirm that ASUS GL503GE beats its Lenovo rival in the display department. Despite its TN nature, it stands out with its high brightness and contrast, while the serious color deviations can be reduced to a reasonable level thanks to our Gaming and Web design profile. We should also highlight the refresh rate of 120 Hz that, along with the G-Sync technology, will contribute to your smooth gaming experience. The only drawback is the presence of PWM up to 95 nits but this issue is easily fixed with our Health-Guard profile.
As for battery runtimes, both notebooks are almost on par. However, ASUS' 52.5Wh unit provides slightly better battery life with the most impressive result being 330 minutes on our Web browsing test. And finally, the cooling systems of the two notebooks seem good enough to handle effortlessly i7-8750H + GTX 1050 Ti.
ASUS ROG GL503GE: Full review
Lenovo Legion Y530: Full review
Why choose ASUS ROG GL503GE?
Firm and reliable construction
Great display with better brightness and contrast
A wider variety of ports
Better battery life
Why choose Lenovo Legion Y530?
Slightly more portable
Better viewing angles
Lack of PWM