Apple MacBook Pro 16 (Late 2021) vs MacBook Pro 14 (Late 2021) – what are the differences?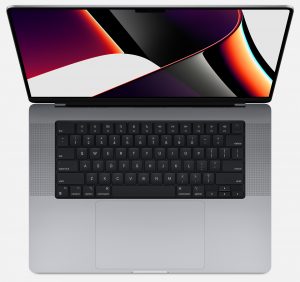 The new MacBook Pro 14 and Pro 16 are here to stay. With that said, we thought it would be good to compare these two new laptops, in order to see which one would be a better fit for you. The two notebooks have a lot of similarities, but the differences are what will make the decision for you.
Full Specs: Apple MacBook Pro 16 (Late 2021) / MacBook Pro 14 (Late 2021)
Starting on the outside, these laptops are extremely similar. They have an aluminum unibody with rounded edges and corners. The laptops appear extremely slim and sophisticated, with only an Apple logo on the lid. The rubber feet on the bottom help them grip surfaces. Where they are different is in the base. With the Pro 16 having more space to work with, it has bigger speaker grills, while the sound setup itself is the same. The Pro 16 is also half a kilogram heavier and has a profile that is 1.3 mm thicker than the one on the Pro 14.
The displays use the same technology, but the size is obviously different. They also have slightly different aspect ratios. The Pro 16 has a resolution of 3456 x 2234p and a 15.4:1 aspect ratio, while the Pro 14 has a resolution of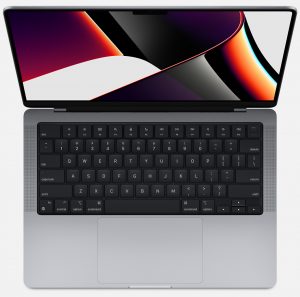 3024 x 1964p and an aspect ratio of 15.39:10. The good thing is that the panels have an infinite contrast ratio, 100% DCI-P3 coverage, and True Tone color calibration.
Lastly, we have the specs, which are also very similar. You can pick between the M1 Pro or the M1 Max, which are both SoCs using the big.LITTLE architecture. The M1 Pro has either 6 or 8 Firestorm cores and 2 Icestorm cores, of which the Firestorm ones offer performance, while the Icestorm cores offer power efficiency. The M1 Max only offers 10 cores with the same configuration. In terms of graphics, the M1 Pro has a 14-core and a 16-core GPU, while the M1 Max has a 24-core or a 32-core GPU.
According to Apple, the 16-inch laptop offers longer battery life, with up to 21 hours of video playback and up to 14 hours of web browsing. Both devices get up to an 8TB SSDs with speeds up to 7.4GB/s
Dimensions
355.7 x 248.1x 16.8 mm (14.00" x 9.77" x 0.66")
Price
Starting at $2699.00
Dimensions
312.6 x 221.2 x 15.5 mm (12.31" x 8.71" x 0.61")
Price
Starting at $2099.00
All Apple MacBook Pro 16 (Late 2021) configurations:
All Apple MacBook Pro 14 (Late 2021) configurations: