AMD Ryzen 7 4800H vs Intel Core i7-9750H – no more coffee for Intel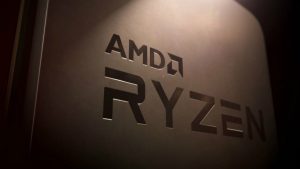 As you may already know from our previous CPU comparison (Intel Core i7-1065G7 vs AMD Ryzen 7 4800H) based on leaked results regarding the still unreleased Ryzen 4800H – the new upcoming AMD APUs look more promising than ever. They combine a lot of cores and threads, greatly improved IPC, fast iGPUs with a lot faster CUs than the previous-gen ones, higher clocks, and probably good efficiency. The (unofficial) results look like bad news for Intel – in our previous comparison, the i7-1065G7 was having a hard time when compared to Ryzen 7 4800H. We just wanted to see how fast is the latest 10nm 10th CPU from Intel when it stands next to a 7nm CPU like 4800H.
Ryzen 7 4800H has a 45W TDP and maybe some of you have concerns about why we compare 15W CPU and 45W one – look at the sentence above. Intel has CPUs with 45W TDP as well – just like i7-9750H which is a Coffee Lake processor. The latter is one of the most popular CPUs from this architecture because it has 12 threads, good IPC, and in terms of CPU performance, it's faster than i7-1065G7. In addition, it's one of the most affordable and fast Coffee Lake CPUs with 6 or more cores. So, both Ryzen 7 4800H and Core i7-9750H already beat the i7-1065G7 – it's a good idea to clash the two winners from our earlier comparisons and we'll see who is the real winner (or maybe a future winner).
Of course, as soon as we get our hands on the new Ryzen CPUs, we'll update this article with results from our own lab.
Quick Specs
The AMD Ryzen 7 4800H is a behemoth of a CPU with its 8 cores and 16 threads – its Intel competitor has just 6 cores and 12 threads. The Ryzen 7 4800H has a 300MHz higher base clock than the i7-9750H (2.90 GHz vs 2.60 GHz) but Intel has the lead with its boost frequency – 4.50 GHz (4.2 GHz for AMD). When it comes to cache size, the Coffee Lake CPU has 4MB bigger cache size than its future AMD "enemy". The i7-9750H takes some blows from 4800H because the latter has much higher supported memory frequencies – the Zen 2 will be boosted additionally thanks to the fast and efficient LPDDR4X-4266MHz memory while i7-9750H looks a bit "old-school" with just DDR4-2666, LPDDR3-2133 memory frequencies.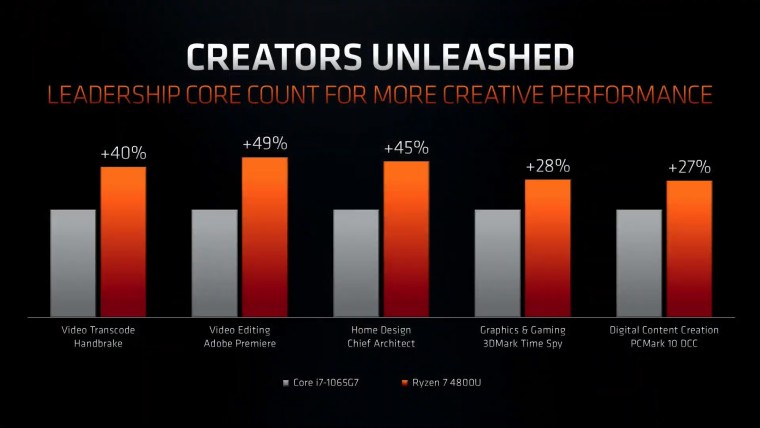 The Ryzen 7 4800H will be equipped with a new Radeon Graphics with 7 CUs and as we have already mentioned in our previous comparison the CUs of the new-gen AMD iGPUs will be a lot faster than the previous-gen ones. The Coffee Lake CPU has UHD 630 integrated GPU which is not that new anymore and looks outdated even when compared to the lastest Iris Plus graphics – the AMD Radeon RX Vega 7 looks like a much faster integrated graphics chip. Yes, it's is still unreleased but we can assure you that the future AMD iGPU is a lot faster than UHD 630 – remember those words. Both CPUs have 45W TDP – the i7-9750H doesn't like to throttle when it's well-cooled, probably Ryzen 7 4800H will have the same behavior because it's a 7nm CPU a.k.a. a lot more efficient than a 14nm processor. Interestingly enough, Intel is a bit shy when it comes to TDP up values while AMD is not.
Still, if you need more efficient CPUs than the ones in this comparison, the Ryzen 7 4700U will be a good choice with its 8 cores and 15W TDP.
More detailed specs here – AMD Ryzen 7 4800H / Core i7-9750H
Specs table:
| | AMD Ryzen 7 4800H | Intel Core i7-9750H |
| --- | --- | --- |
| Cores / Threads | 8 / 16 | 6 / 12 |
| Base / Max frequency | 2.90 – 4.20 GHz | 2.60 – 4.50 GHz |
| Cache | 8 MB L3 Cache | 12 MB L3 Cache |
| TDP / up / down | 45W / 54W / 35W | 45W / – / 35W |
| Memory support | DDR4-3200MHz; LPDDR4-4266MHz | DDR4-2666, LPDDR3-2133 |
CPU Benchmarks
The 7nm AMD Ryzen 7 4800H shows an impressive 36% better result when compared to its 14nm contender. This is a really big performance bump for Zen 2.
Results are from the Cinebench 20 CPU test (the higher the score, the better)
Results are from our Photoshop benchmark test (the lower the score, the better)
GPU Benchmarks
Well, there isn't a lot to say after the results in the table below. Probably RX Vega 7 will be a beast iGPU. No chance for UHD 630 here – the AMD graphics chip is 312% faster – that's not just a victory, that is mayhem.
| | AMD RX Vega 7 | Intel UHD 630 | Difference |
| --- | --- | --- | --- |
| 3DMark Firestrike | 5068 | 1203 | 312% |
Verdict
Of course, as soon as we get our hands on the new Ryzen CPUs, we'll update this article with results from our own lab.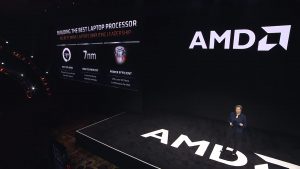 Maybe a lot of you are going to say "it's too good to be true" but look closely at the specs of 4800H – 7nm CPU, much improved IPC mixed with higher base and boost clocks, new improved architecture, 16 threads, a lot of cache, and a high TDP combined with an efficient CPU will lead to stable frequencies during intensive loads – sounds good to us, maybe for you too.
A couple of words for the iGPU comparison – ok, AMD won it, but it's hard to find i7-9750H with iGPU only. Almost 99% of the configurations with it will have dedicated graphics – but you got the point, RX Vega 7 will probably be a lot faster than UHD 630 and any other current-gen integrated graphics chip from Intel.
In terms of CPU power – a clear win for 4800H. No, i7-9750H isn't slow by any means, it's still a fast CPU for any kind of loads like photo or video editing but the AMD one looks like a better and faster CPU. Don't forget the fact that both CPUs have close base and boost frequencies as well as equal TDP values. The Coffee Lake processor even has a bigger cache size. So, AMD Ryzen 7 4800H has 2 core and 4 threads more than its Intel competitor, decent frequencies, LPDDR4X 4266MHz memory support, much faster iGPU, and all that "fits" in the same TDP levels the Intel's. We can call that good efficiency because, on top of that, 4800H is faster than i7-9750H.
All laptops with AMD Ryzen 7 4800H:
All laptops with Core i7-9750H: