AMD Ryzen 7 3750H vs AMD Ryzen 5 3550H – benchmarks and performance comparison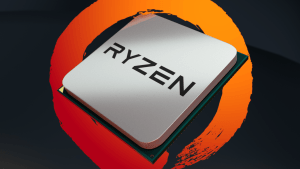 With the release of the latest Ryzen processors, we are hoping to see a true competition to Intel. This will provide an overall better user experience as prices will drop and the improvement rates will increase once again. Now let's check what is the difference between AMD's Ryzen 7 3750H and the Ryzen 5 3550H – do they differ more than they have in common.
Visit our Top Laptop CPU Ranking to check these two and many more CPUs.
Specs overview
Both of these processors work at 35W TDP and equip four cores and eight threads. Additionally, they have 4MB of Cache and are built on the same 12nm architecture. However, there are a couple of differences, that distinguish the one from the other. First, the frequencies they are working at – the Ryzen 7 3750H provides a higher Base and Boost clocks – 2.30 GHz and 4.00 GHz, respectively. At the same time, the Ryzen 5 3550H, works at 2.10 GHz Base and 3.70 GHz Boost clock.
Additionally, they use different integrated graphics cards – the Ryzen 7 3750H is equipped with an AMD RX Vega 10, whereas the Ryzen 5 3550H uses an RX Vega 8.
You can check out the full specs of the AMD Ryzen 7 3750H and the AMD Ryzen 5 3550H.
Benchmarks
Interestingly, there is almost no difference between the two.
Results are from the Cinebench 20 CPU test (the higher the score, the better)
Results are from our Photoshop benchmark test (the lower the score, the better)
Conclusion
AMD has certainly done a very good job with both processors. Not only the Ryzen 7 3750H offers a decent performance level at a very good price, but the Ryzen 5 3550H achieves almost identical results to its more premium brother. At the end of the day, we expect the Ryzen 7 3750H to be a little bit faster than we saw if it is paired with a laptop that features a good enough cooling. Additionally, there is going to be a slight difference in the performance of the integrated GPUs, so pick wisely before you buy!
All laptops equipped with the AMD Ryzen 7 3750H
All laptops equipped with the AMD Ryzen 5 3550H