AMD Ryzen 5 4500U vs Ryzen 5 3500U – there is only one choice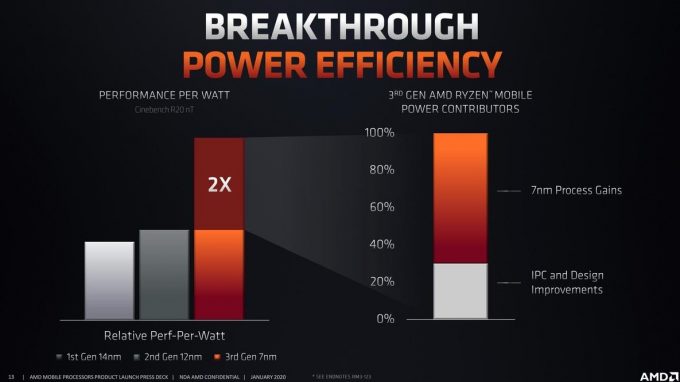 A little over one year ago, AMD started an offensive of gaining glory in the laptop market. They did so by integrating their Zen architecture into mobile chips and then offering it with an aggressive price tag to manufacturers. Some of them, couldn't refuse. We all know how it played out. Going from 12nm to 7nm year on year, AMD is providing one of the biggest jumps in recent processor history – both in terms of the desktop machinery and in the laptop worlds. Now, in 2020, AMD offers quite a lot of Ryzen 4000 processors. Some are rated at 15W TDP (designated by the U at the end of the name), and others at 35/45W of TDP (the H-series).
Today, we are going to compare two products that bare some continuity in their names, but actually offer something pretty different. So, both of them are 15W chips, and the Ryzen 5 3500U is a four-core/eight-thread, while the Ryzen 5 4500U has six cores and six threads. Yep, there is no mistake – the "successor" lacks the multithreading technology, but our tests showed that this hardly makes a difference – take a look!

Quick specs
So, the major difference here is the architecture. While the Ryzen 5 3500U uses a 12nm manufacturing process, based on the AMD Zen+ technology, the newer Ryzen 5 4500U is built on the brand new 7nm node of Zen 2. As we mentioned, the former has four cores and eight threads, while the latter utilizes 6 cores with no multithreading. And while both of them have the same 15W TDP, the Ryzen 5 3500U has a TDP-down of 12W and TDP-up of 35W, whereas the Ryzen 5 4500U has a TDP-down of 10W and TDP-up of 25W. However, the new CPU offers higher base and boost clocks with 2.30-4.00 GHz, while the older unit goes from 2.10 GHz up to 3.70 GHz. In terms of the Cache size, the Ryzen 5 3500 has 2MB of L2 Cache and 4MB of L3 Cache, while its opponent goes with 3MB of L2 Cache and double the L3 Cache – 8MB. Last but not least, the Zen 2 processor completely obliterates its competitor when it comes to memory support – DDR4-3200, LPDDR4-4266 versus DDR4-2400.
By the way, the situation with their integrated graphics solutions is particularly interesting – the Radeon RX Vega 8 has 8 "cores" and works at 1200 MHz, while the AMD Radeon Graphics (the official name of the Ryzen 5 4500U iGPU) has fewer cores – 6, but works at a significantly higher frequency – 1500 MHz.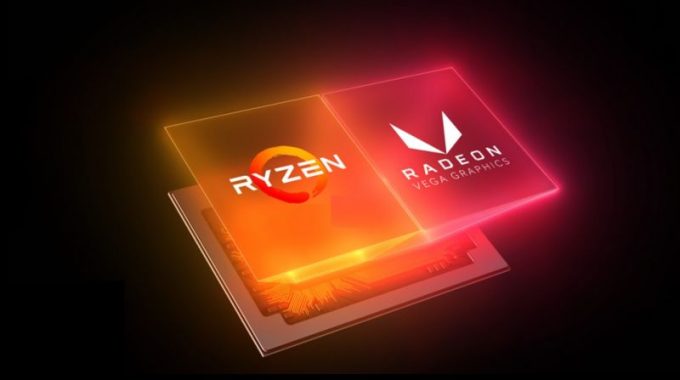 More detailed specs here – AMD Ryzen 5 4500U / AMD Ryzen 5 3500U
Specs table:
| | AMD Ryzen 5 4500U | AMD Ryzen 5 3500U |
| --- | --- | --- |
| Cores / Threads | 6 / 6 | 4 / 8 |
| Base / Max frequency | 2.30 – 4.00 GHz | 2.10 – 3.70 GHz |
| Cache | 8 MB Cache | 4 MB Cache |
| TDP / up / down | 15W / 25W / 10W | 15W / 35W / 12W |
| Memory support | DDR4-3200, LPDDR4-4266 |  DDR4-2400 |
CPU Benchmarks
In 3D rendering, the Ryzen 5 3500U is 28% slower than its successor, while the difference in Photoshop is even bigger.
Results are from the Cinebench 20 CPU test (the higher the score, the better)
Results are from our Photoshop benchmark test (the lower the score, the better)
GPU options
In synthetic GPU benchmarks, the older device is slower by 18-31%, depending on the test.
Gaming tests


Performance summary (gaming tests)
Here, the improvement is even bigger – from 49% on the lowest settings to 37% at the far end.
| AMD Ryzen 5 4500U over AMD Ryzen 5 3500U | CS:GO | DOTA2 | Average |
| --- | --- | --- | --- |
| AMD Ryzen 5 4500U | +49% | +42% | +37% |
| AMD Ryzen 5 3500U | – | – | – |
Verdict
Since we would always expect the new generation to be faster than the old one, there was little surprise when we saw the results. However, we weren't really expecting that much of a difference. Even a mid-range processor like the Ryzen 5 4500U proves to be a very respectable competitor in pretty much every circumstance. Not only it is significantly faster than the Ryzen 5 3500U, but its 7nm node offers a better optimization and makes the processor easier to cool down, which makes its advantage even bigger.
Although the Ryzen 5 4500U is the deal here, we shouldn't downplay its predecessor. It is also a great choice for budget computing, but if you prefer more performance, better versatility, and higher efficiency – there is only one choice.

All laptops with AMD Ryzen 5 4500U:
All laptops with AMD Ryzen 5 3500U: