AMD Ryzen 5 3550H vs Ryzen 5 3500U – which Ryzen 5 processor is the best?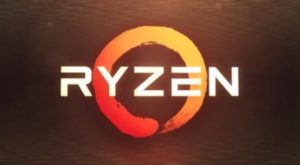 Not only Intel has two mainstream laptop CPU series – AMD has it too! In fact, they are now using the same naming scheme as their Blue rivals – H-series for the bulky laptops and U-series for the ultrabooks. However, we (and for sure you) are wondering what is the margin in performance between the two.
Visit our Top Laptop CPU Ranking to check these two and many more CPUs.
Specs overview
Let's start by listing the specs here real quick. These processors are more similar than you've thought, with the main difference being the power consumption – the Ryzen 5 3550H uses 35W, while the Ryzen 5 3500U uses 15W. Otherwise, they are practically the same – quad-core/octa-thread setup build around a 12nm architecture. They both work at 2.10 GHz Base clock and reach up to 3.70 GHz in Boost, have 4MB of Cache and utilize the Radeon RX Vega 8.
You can check out the full specs of the AMD Ryzen 5 3550H and the AMD Ryzen 5 3500U.
Benchmarks
Synthetic benchmarks show near 20% advantage for the Ryzen 5 3550H.
Results are from the Cinebench 20 CPU test (the higher the score, the better)
Results are from our Photoshop benchmark test (the lower the score, the better)
Conclusion
After we tested both of the CPUs we can tell that there is a significant performance boost going from the Ryzen 5 3500U to the Ryzen 5 3550H. Of course, it was to be expected, since the latter is able to draw more than twice the amount of power than the former. Additionally, this comes at the expense of more heat and shorter battery life.
All laptops equipped with the AMD Ryzen 5 3550H
All laptops equipped with the AMD Ryzen 5 3500U