AMD Ryzen 5 3550H vs Intel Core i5-8250/8265U – AMD's new technology is up to the challenge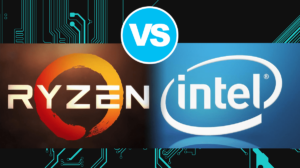 Intel's Core i5 ULV duo proved as a very efficient, yet powerful CPU. They are actually two of the most popular processors for an ultrabook, at some points being even a better choice than their Core i7 brothers. However, how do they fare against the latest from AMD – the Ryzen 5 3550H?
Visit our Top Laptop CPU Ranking to check these two and many more CPUs.
Specs overview
AMD's latest Ryzen 5 is built on the new Zen 2 12nm architecture and uses 35W of power. On the other side, the Intel Core i5 duo uses a lot less – 15W, however, they are built on an older 14nm FinFET technology. In terms of clock speeds – the Ryzen 5 3550H works at a base clock of 2.10 GHz and reaches up to 3.70 GHz in Boos. Next, there is the Core i5-8250U, that works at 1.60 GHz and goes up to 3.40 GHz in Turbo, while the Core i5-8265U presented a good upgrade, increasing the maximum Turbo to 3.90 GHz while retaining the same Base frequency. Additionally, the Intel brothers are using 6MB of Cache, whereas the Ryzen 5 3550H uses just 4MB.
Graphics-wise, the Red company pairs their processor with the Radeon RX Vega 8, and the two Intels come with the UHD 620 iGPU.
You can check out the full specs of the AMD Ryzen 5 3550H and the Intel Core i5-8250U/Intel Core i5-8265U
Benchmarks
Clear advantage for the Ryzen 5 3550H over both its opponents.
Results are from the Cinebench 20 CPU test (the higher the score, the better)
Results are from our Photoshop benchmark test (the lower the score, the better)
Conclusion
At the end of the day, the Ryzen 5 3550H with its newer technology and more power is the better performer. You will certainly not be able to notice this in day-to-day usage, although if you are rendering a video or oriented at content creation and 3D modeling, the impact from the more power will be obvious.
All laptops equipped with the AMD Ryzen 5 3550H
All laptops equipped with the Intel Core i5-8250U
All laptops equipped with the Intel Core i5-8265U