AMD Ryzen 5 3500U vs Intel Core i5-8265U – Intel manages to surpass AMD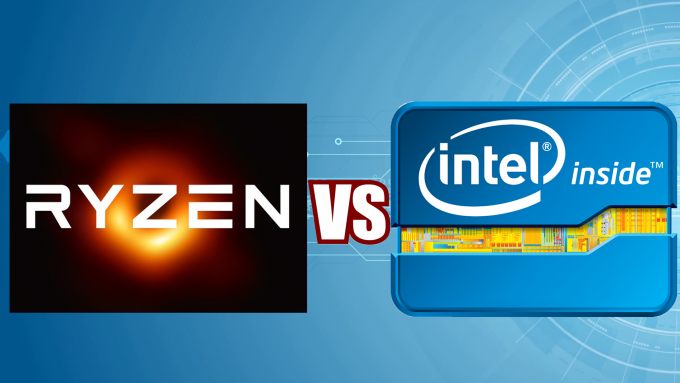 This is a showdown between the updated Intel Core i5-8265U and AMD's latest Ryzen 5 3500U. We are expecting to see a fierce battle since both of these devices use 15W and are aimed at around the same target group.
Visit our Top Laptop CPU Ranking to check these two and many more CPUs.
Specs overview
AMD's contender is built on the new 12nm Zen+ architecture, while Intel is relying on their good old 14nm FinFET lithography. As we mentioned both the Ryzen 5 3500U and the Core i5-8265U is rated at 15W TDP. Additionally, both processors are featuring four cores and eight threads with the AMD working at 2.10-3.70 GHz, whereas the Intel counterpart has a lower base but a higher Turbo clock – 1.60-3.90 GHz. In the same time, Intel has an advantage in the Cache department – 6MB versus 4MB of the Ryzen 5.
Memory-wise both of them support dual-channel memory with a speed of up to 2400 MHz. In addition to that, the internal GPUs comprise the Radeon RX Vega 8 for the Ryzen 5 3500U and the Intel UHD Graphics 620 for the Core i5-8265U.
You can check out the full specs of the AMD Ryzen 5 3500U and the Intel Core i5-8265U.
Benchmarks
Intel Core i5-8265 is a hefty 13% faster than its opponent.
Results are from the Cinebench 20 CPU test (the higher the score, the better)
Results are from our Photoshop benchmark test (the lower the score, the better)
Conclusion
According to the synthetic benchmarks the Core i5-8265U emerged as a clear winner in this challenge. Despite its lower Base frequency and a larger die, the Intel contender managed to grasp the win from the Ryzen 5 3500U. In theory, both processors should provide similar performance when put in the same conditions.
All laptops equipped with the AMD Ryzen 5 3500U
All laptops equipped with the Intel Core i5-8265U