AMD Radeon RX Vega 8 vs Intel UHD Graphics 620 – the Vega 8 is nearly twice faster than its opponent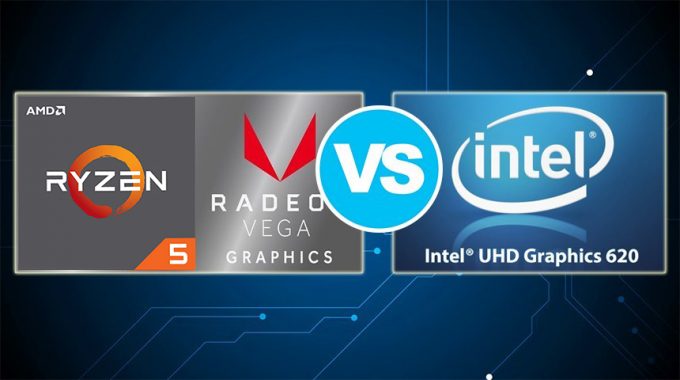 In recent years, AMD is starting to get the edge on Intel – not only in the processor world but also in the integrated graphics department. In fact, AMD's integrated graphics on theory was always better than Intel's. However, in practice, the results were completely different. Let's see if that has changed.
You can have a look at our Top Laptop Graphics Ranking to see these cards and even more.
Specs overview
Both of these graphics cards are using the 15W of their CPU TDPs. Respectively, the Radeon RX Vega 8 can be found in the AMD Ryzen 5 3500U, Ryzen 5 2500U, Ryzen 5 3550H and other Ryzen 5 processors, while the UHD 620 is located in all of the Kaby Lake Refresh and Whiskey Lake Core processors. With that said, the Radeon RX Vega 8 has 512 Shader cores that work at 1100 MHz, while the Intel UHD Graphics 620 has only 24, working at 1150 MHz. Either of them is using system memory.
Benchmarks
Comparing the two in raw performance shows an immense advantage for the RX Vega 8.
Gaming tests
This is somewhat translated into the gaming tests.



Conclusion
Perhaps expectedly, the Radeon RX Vega 8 proved to be superior to its opponent – the Intel UHD Graphics 620. In similar devices, the difference in terms of raw power is overwhelming. It is true that the UHD Graphics 620 is already dated hardware, but Intel has to do something on that… Quickly.
All laptops equipped with the AMD Radeon RX Vega 8
All laptops equipped with the Intel UHD Graphics 620