AMD Radeon RX Vega 5 (Renoir C4) vs RX Vega 6 (Renoir C3) – both bring value but the RX Vega 6 is the clear winner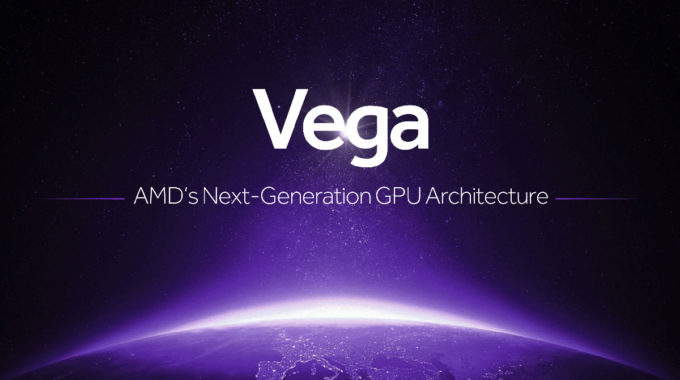 These GPUs come with the Vega Renoir architecture, which shows improvements over the previous Polaris generation. One enhancement is that the RX Vega can now support DirectX 12, which is better for games because of the higher utilization of the CPU. This new design comes with the 7 nm manufacturing process allowing them to use less power and produce less heat. This process is a good option for light and thin notebooks. As integrated graphics cards, they come in the Ryzen 3 4000U series CPUs (RX Vega 5), and the Ryzen 5 4000 (RX Vega 6), respectively.
You can check out our Top Laptop Graphics Ranking to see these two graphics cards and many more.
Contents
Specs overview
The Radeon RX Vega 6 is fabricated using a 7 nm manufacturing process, which is currently the smallest and most efficient architecture. Its core count is 384 and has a frequency of 1500MHz. Based on the configuration of the device, it can use 15W or 45W TDP.
The RX Vega 5 has 320 cores, each having a frequency of 1400MHz. The power consumption can be 12W or 25W based on the configuration of the machine.
RX Vega 5, as well as the RX Vega 6, have a shared memory type, meaning it will use the processor's memory type.
More detailed specs here – AMD Radeon RX Vega 5 / AMD Radeon RX Vega 6
Benchmarks
As seen in the tests the RX Vega 6 is dominant with an average of 31% over the competition.
Gaming tests
GTA V

Rise of the Tomb Raider

Shadow of the Tomb Raider

CS:GO

DOTA 2

Overwatch
Rocket League
Rocket League
High Performance (Check settings)
High Quality (Check settings)
AMD Radeon RX Vega 5
86 fps
28 fps
AMD Radeon RX Vega 6
117 fps (

+36%

)
42 fps (

+50%

)
League of Legends
Minecraft
World of Tanks
Warframe
Total War: THREE KINGDOMS
Hearthstone
Performance summary (gaming tests)
These two integrated graphics are pretty good when it comes to not very demanding games but if you want to play something demanding you will need to pick up a separate GPU. When it comes to these two though the RX Vega 6 is the superior whit a 28% higher average.
| AMD Radeon RX Vega 5 over  AMD Radeon RX Vega 6 | Low | Medium | High | Max |
| --- | --- | --- | --- | --- |
| AMD Radeon RX Vega 5 | – | – | – | – |
|  AMD Radeon RX Vega 6 | +31% | +33% | +52% | +36% |
Verdict
The two GPUs are surprisingly decent, but expectedly, the RX Vega 6 had higher scores in both the benchmarks and the game tests. When you consider the fact that most integrated GPUs are there to make sure you can use your device without a separate graphics card they did surprisingly good for low requirement games like Hearthstone or League of Legends. Yet, provided the low price of the machines, equipped with the Vega 5, we see it as a pretty strong competitor as well.
More detailed specs here – AMD Radeon RX Vega 5 / AMD Radeon RX Vega 6
All laptops equipped with the AMD Radeon RX Vega 5

All laptops equipped with the AMD Radeon RX Vega 6