Alienware 15 R4 vs Alienware 15 R3 – what are the differences?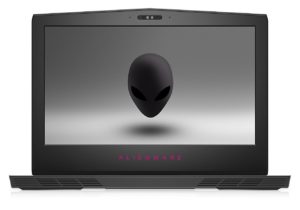 After we covered briefly the specs sheet of the Alienware 15 R4 high-end gaming series, we thought you would want to find out if there are any major differences between this bad boy and its predecessor – the Alienware 15 R3.
The first contrast that stands out comes in the hardware department. While Alienware 15 R4 is powered by 8th gen Intel Core processors including the latest overclockable Core i9 one, Alienware 15 R3 sports only up to a 7th gen Intel Core i7-7820HK (@ 3.8GHz) one. However, when we take a look at the graphics options, both support up to an NVIDIA GeForce GTX 1080 Max-Q (8GB GDDR5X). But when it comes to memory, Alienware 15 R4 stands out with the support of Intel Optane PCIe 3.0 x2 [60/120GB]. What's more, here we have an upgraded cooling system featuring the Alienware Cryo-Tech V2.0 thermal technology.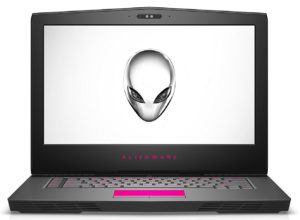 Moving on, both laptops are 15.6-inch and offer a choice between Full HD (1920 x 1080)/ 4K UHD (3840 x 2160) IPS and TN panels. We notice another similarity in terms of dimensions – 25.4 mm thickness and 3.49 kg (7.7 lbs) weight. There is also no difference in the battery capacity – 68Wh for both of them. In addition, the connectivity options are also almost identical except for the 1x USB 3.1 Type-C port in R4 as opposed to 1x USB 3.0 Type-C in R3.
Specs sheet
Series
OS
CPU

Intel Core i9-8950HK
Intel Core i7-8750H
Intel Core i5-8300H

Intel Core i7-7820HK (@ 3.8GHz)
Intel Core i7-7820HK
Intel Core i7-7700HQ
Intel Core i7-6820HK (@ 4 GHz)
Intel Core i7-6820HK
Intel Core i7-6700HQ
Intel Core i5-7300HQ
Intel Core i5-6300HQ

RAM
Internal storage

2x 2280 PCIe 3.0 x4 + 1x 2242 PCIe 3.0 x2 NVMe
2.5″ slot

2x 2280 PCIe 3.0 x4 + 1x 2242 PCIe 3.0 x2 NVMe
2.5″ slot

Optane support

Intel Optane PCIe 3.0 x2 [60/120GB]

GPU

NVIDIA GeForce GTX 1080 Max-Q (8GB GDDR5X)
NVIDIA GeForce GTX 1070 (8GB GDDR5)
NVIDIA GeForce GTX 1060 (6GB GDDR5)
AMD Radeon RX 570 (Laptop)

NVIDIA GeForce GTX 1080 Max-Q (8GB GDDR5X)
NVIDIA GeForce GTX 1080 (8GB GDDR5X)
NVIDIA GeForce GTX 1070 (8GB GDDR5)
NVIDIA GeForce GTX 1060 (6GB GDDR5)

Display
15.6", Full HD (1920 x 1080), IPS
15.6", 4K UHD (3840 x 2160), IPS
15.6", Full HD (1920 x 1080), 120 Hz, TN
15.6", Full HD (1920 x 1080), IPS
15.6", 4K UHD (3840 x 2160), IPS
15.6", 4K UHD (3840 x 2160), TN
15.6", Full HD (1920 x 1080), TN
15.6", Full HD (1920 x 1080), 120 Hz, TN
Connectivity
Wi-Fi 802.11ac, Bluetooth 4.1
Wi-Fi 802.11ac, Bluetooth 4.1
Features

1x USB 3.1 Type-C (Thunderbolt 3, DisplayPort, HDMI)
1x USB 3.1 Type-C
1x USB 3.0 Type-A (Sleep and Charge)
1x USB 3.0 Type-A
HDMI
mini Displayport
combo audio jack
Noble lock slot

1x USB 3.1 Type-C (Thunderbolt 3, DisplayPort, HDMI)
1x USB 3.0 Type-C
1x USB 3.0 Type-A (Sleep and Charge)
1x USB 3.0 Type-A
HDMI
mini Displayport
combo audio jack
Noble lock slot

Battery
68Wh
68Wh
Weight
3.49 kg (7.7 lbs)
3.49 kg (7.7 lbs)
All Alienware 15 R4 configurations
All Alienware 15 R3 configurations