Top 100 Best Laptops for Darksiders Genesis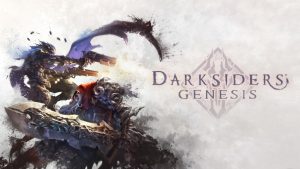 Darksiders Genesis is developed by Airship Syndicate studio. You play as the fourth Horseman of the Apocalypse and the game is a prequel to the Darksiders series.
The main character is Strife but you can also play as his brother, War. Both offer a bit different gameplay styles because Strife likes pistols while War uses a sword. The title relies on Unreal Engine 4 and it runs on a lot of not-so-powerful machines, even on some iGPUs.
Choose a game:
Choose graphics settings:
Choose desired FPS (Full HD, 1080p):
Intel Core i5-9300H
NVIDIA GeForce GTX 1650 Max-Q
15.6", Full HD (1920 x 1080), IPS
256GB SSD
8GB DDR4, 2666 MHz
1.86 kg (4.1 lbs)
Processor

Intel Core i5-10500H

VideoCard

NVIDIA GeForce GTX 1650 Max-Q

RAM

8GB DDR4

STORAGE

256GB SSD

Display

15.6", Full HD (1920 x 1080), IPS

OS

Windows 10 Home
Processor

Intel Core i5-8300H

VideoCard

NVIDIA GeForce GTX 1650 Max-Q

RAM

8GB DDR4, 2666 MHz

STORAGE

256GB SSD

Display

15.6", Full HD (1920 x 1080), IPS

OS

Windows OS
Show me the best laptops for…