Microsoft Lumia 435 quick review – compact and extremely cheap Windows Phone from the Lumia family
When you are looking for a budget smartphone you have to do more detailed market research and also you have to decide which are the most important functions that you want to find in your phone. The low price needs some compromises, so if you're ready to do them, take a look at this new Lumia phone and our quick review of it. It's all about Lumia 435, which is one of the cheapest members of the Lumia family at the moment. However, this isn't the first budget Lumia phone. Probably, you still remember the very successful Lumia 530, which managed to produce more sales than the high-end models of the company.
Maybe Lumia 435 can reach this achievement? Is it possible? It's one of the cheapest Windows Phone models and this is a huge advantage. If you don't want to pay about 700 euro for a phone (for example Galaxy S6 or iPhone 6) you have many other alternatives and one of them is Lumia 435 which costs ten times less – just 70 euro. Don't be sad, Samsung and Apple, your phones are great!
The phone is pretty similar to Lumia 430. There are several differences, though. Let's stop comparing the phone with other models and see what its capabilities are. It's cheap but does it deserve a vote of confidence?
Contents
Design
We don't think that your expectations are high when it comes to design. Microsoft claims that the phone has an 11.7mm profile, which doesn't sound good, but keep in mind that we're talking about a 4-inch phone, so you have to be sure that the thickness won't be a problem for the one-handed operation. It's a little blocky, but also, it has a curved back, which makes the phone more comfortable when you hold the phone in your palm. The weight is 132g. It isn't very light, but it's still OK.
The back is equipped with just three main components placed in the middle. On the top there is a 2MP camera, the speaker is on the bottom and in the center you can see an engraved Microsoft inscription. The back cover is plastic, but this probably isn't a surprise for anyone, right? The first time you decide to remove the back panel, you may encounter difficulties because it's a little tight, but don't worry about that.
After you have removed the cover you will see the battery, and if you want to find the two microSIM slots and the microSD slot, you have to remove the battery, too. By the way, the capacity of this microSD slot is 128 GB and you will quickly forget about those just 8GB of storage the phone comes with. As you can see in the picture below, the two microSIM slots are placed on the top left while the microSD slot is on the top right. In any case, everything that you want to see is under the battery.
The whole front side is covered by glass and includes the classical three sensor buttons which you can find in every Windows Phone model – back, home and search. In our case, they aren't a part of the screen. Still on the front panel, there is another Microsoft inscription, but this time slightly smaller than the back one. There is also a front camera, earpiece, proximity sensor and an ambient light sensor.
The back panel also makes up part of the sides and when it comes to them, there is nothing unexpected in terms of available components. On the right, there are the volume and Power buttons, while on the left side there is nothing. On the top, you will find only a 3.5mm audio jack, and finally on the bottom there is a microUSB port for charging.

Display
Lumia 435's display has a 4-inch diagonal and a resolution of 800 x 480 pixels, which might sounds unsatisfactory but it is a budget 4-inch smartphone, so the resolution is completely appropriate and also comes with pixel density of 233ppi. In other words, it can be considered "Retina" if you look at it from a distance greater than 38 cm. Unfortunately, there is no IPS matrix but the viewing angles aren't bad. Last but not least, there is a "Display" category in the Settings menu and there you can find some additional options.
Battery
As we said above, Lumia 435's battery is removable and its capacity is 1560mAh, which is a little bit more than Lumia 430. The phone has a small screen and energy-saving processor, so maybe this capacity will be enough for relatively good battery life. Of course, we'll test it in our usual manner, but first we have to tweak some settings – 120cd/m2 screen brightness, turned on Wi-Fi, turned off GPS and Bluetooth. The tests which we ran are talk time, web browsing with 3G and with Wi-Fi, and watching movies.

Talk time
In this test, the screen doesn't consume energy because the proximity sensor turns off the light when you cover it with your ear.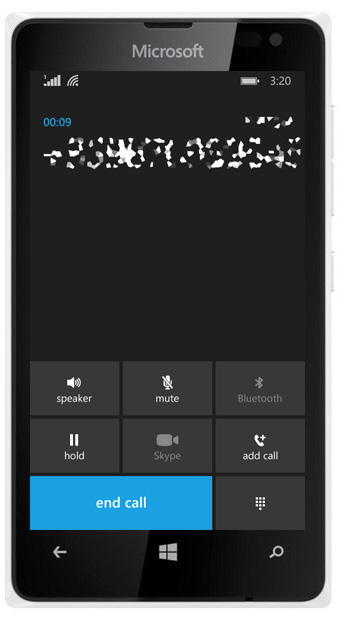 The phone managed to last 750 minutes (12 hours and 30 minutes), which isn't an unexpected result, and also not bad.

Wi-Fi surfing
Here, we use our script, which automatically browses through over 70 websites.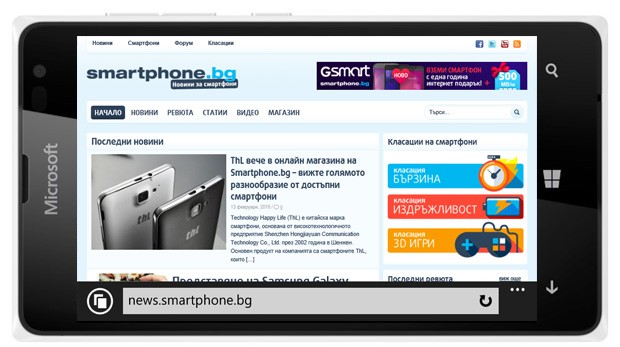 The result is 504 minutes (8 hours and 24 minutes) – relatively good score, especially for this class.

3G surfing
It is the same test as the previous one, but this time we turn on the 3G and use it to browse.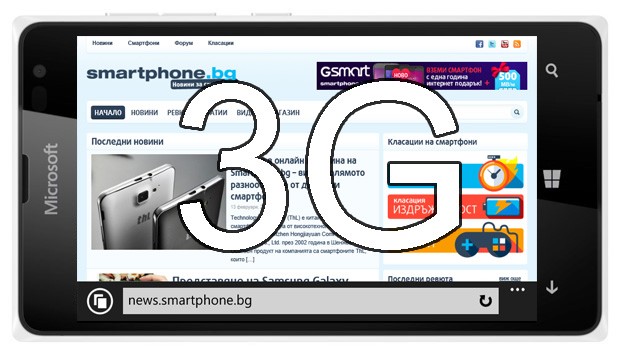 The result is 334 minutes (5 hours and 34 minutes) – significantly less than the score in the previous test.

Watching videos
We implement this test by using a HD 720p video.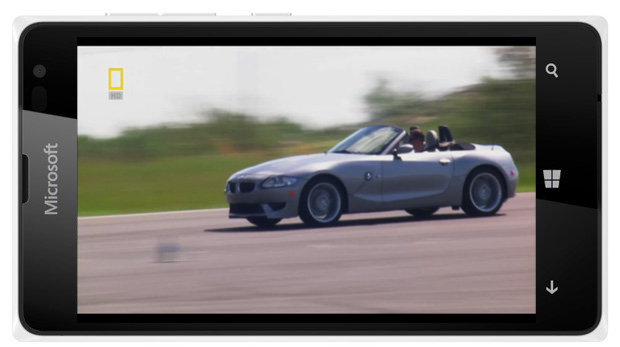 Here we note the weakest result – just 289 minutes (4 hours and 49 minutes).

Comparison
We compared the Lumia 435 to other smartphones with similar prices. In the graphics below, you can see how the device performed in our battery tests.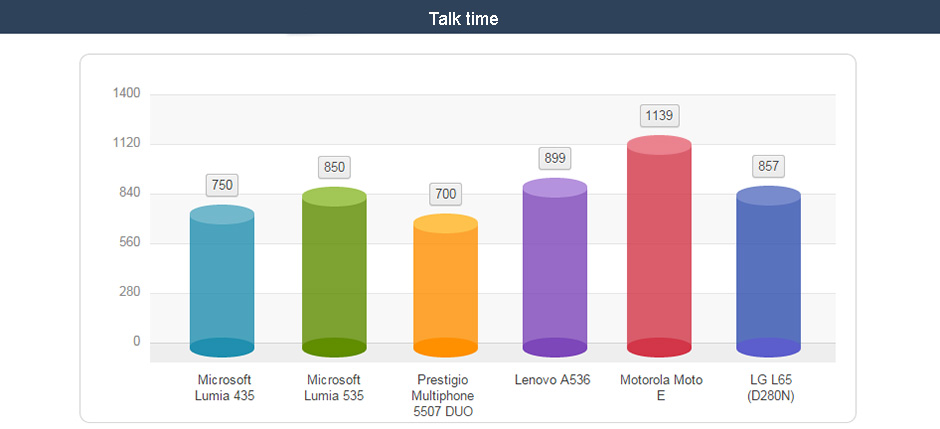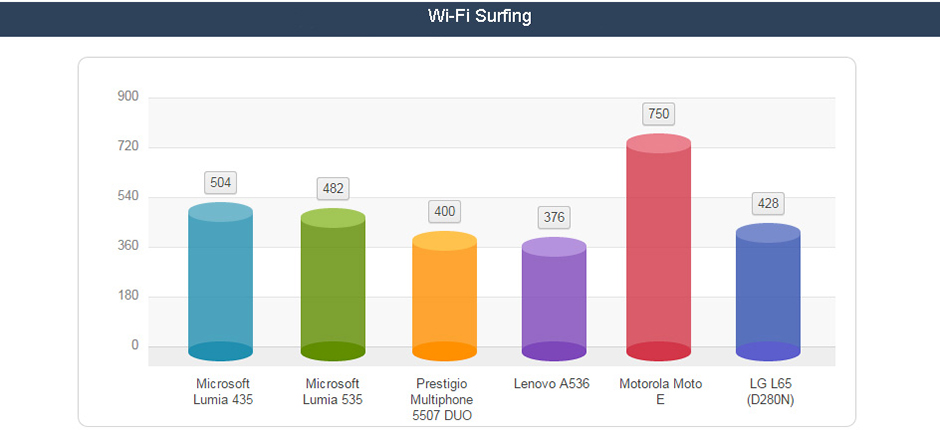 Specs sheet
CPU
Qualcomm Snapdragon 200 MSM8210 (2 cores, 1.20,GHz, Cortex-A7)
RAM
1GB
Storage
8GB
GPU
Adreno 302
Display
4-inch LCD capacitive multi-touch display with a resolution of 800 x 480 pixels
Camera
2MP as main and VGA as secondary
Connectivity
Bluetooth v4.0, A2DP, Wi-Fi 802.11 b/g/n, GPS, A-GPS
Features
2x micro-SIM
microSD up to 128GB
microUSB 2.0
integrated loudspeaker
3.5 mm audio jackк
FM radio
Battery
1560 mAh
Dimensions (W/H/D)
64.7 x 118.1 x 11.7 mm
Weight
132 g
OS
Microsoft Windows Phone 8.1
Software
Lumia 435 runs the Windows Phone 8.1 operating system. When it comes to the appearance of the user interface, there is nothing surprising. You can see the familiar interface with tiles and alphabetical menu. The Microsoft mobile platform is popular with its great optimization, but Windows Store still features a smaller number of applications, if you compare it with Google Play or App Store. That's true, but Microsoft is working hard on this and besides you can find many preinstalled apps, functions and modes. And probably, some of them will impress even your Android friends.
For example, there is an app for weather forecast, sports news and stats, cooking, travel, which shows you hotels, flight tickets etc. That's not all, also here are the Microsoft Office, voice assistant Cortana and Health & Fitness app, which measures distance, calories burned and more. There are some useful modes like a Battery Saver and Kid's corner, which can hide some things from your kids. Last but not least, there are some additional features like Swipe keyboard and unlock with double tap on the screen, just like an LG phone.
Let's not forget about one of the best software features in Lumia 435 – Here Maps. Not only because it has many options and it's very useful. Here Maps can navigate for you even if you aren't connected to the Internet, but first you have to download the maps which you want to use.
Processor
Lumia 435 is equipped with Qualcomm Snapdragon 200 MSM8210, which comes with two Cortex-A7 cores, working at 1.2GHz. Snapdragon 200 is a processor for the low class, but it's a difficult task to find many smartphones with similar price, which have the Qualcomm chip. You can find almost the same processor inside the popular Lumia 530 and respectively, the same Adreno 302 GPU, but the capacity of the RAM memory is bigger – 1GB. Using the phone is smooth and relatively fast, so the combination of software and hardware is great for this price.
If you are looking for more information about Snapdragon 200, you can find it on the official Qualcomm website:
https://www.qualcomm.com/products/snapdragon/processors/200
Gaming
We tested the phone with several games from Windows Store. They aren't huge, but we didn't have a problem with any of them.

Camera
Many users will say that 2MP in a main camera is too few, and they would probably be right. However, the Lumia 435 camera has a few surprises up its sleeve. We can't expect detailed pictures, but thanks to the manual settings, which are part of the Camera interface, you can take great night photos.
Although Lumia 435 has a smaller aperture, you can adjust the shutter speed up to 1 second or, in other words, you've got an easy way to allow more light into your sensor and, consequently, get a better the photo. That is, if you have a tripod or steady hands. You can also set the white balance and ISO. You can even do a bracketed capture, which means taking a burst of photos with different exposure – that's how HDR works.

A look at the menus
We're going to make one special test, just for fun, pitting the Microsoft Lumia 435 against the Apple iPhone 6.
| | Apple iPhone 6 | Microsoft Lumia 435 |
| --- | --- | --- |
| Image Resolution | 8MP (3264 × 2448) | 2MP (1600 × 900) |
| Sensor Size | 0.24″ | 0.14″ |
| Aperture | f/2.2 | f/2.8 |
| ISO | 32 – 2000 | 100 – 1600 |
The little trick we used – manual settings. Apple don't offer it out of the box, which is a great advantage for the Microsoft phone in the set-ups below. The photos are taken using a tripod.

Apple iPhone 6
Microsoft Lumia 435
Apple iPhone 6
Microsoft Lumia 435
We know, of course, that iPhone 6's sensor is way more advanced than the one in Lumia 435, and this article doesn't attempt to claim the opposite, but instead, it tries to show you, in a rather amusing way, what you can do with one of the cheapest smartphones on the market and some manual control. And by the way –
Lumia 435 definitely deserved its victory today.
Sample photos with Lumia 435
Sample videos
Conclusion
The best thing in Lumia 435 is probably its price, but this doesn't mean that the phone doesn't have any other cool features. Although the processor which runs the phone is created for budget devices, as Snapdragon 200 is, it's made by Qualcomm, so this is big positive for the class. Thanks to its 4-inch screen, Lumia 435 is compact and comfortable for one-handed operation, even though it doesn't have a thin body.
The battery life results weren't superb but if we exclude the score in the "Watching movies" test, the results were good. The main camera is just 2MP, but it has some interesting manual settings. And, of course, don't forget about the dual SIM support and the 128GB microSD slot.
However, the big question here is, do you prefer Windows Phone more than any other mobile platform? Because if you do, the combination of the capabilities and price looks great.
Pros
Compact size
Many software features and apps
Useful camera manual settings
Low price
Cons
Relatively thick body
Short battery life for watching movies
Just 2MP main camera